TVS Motors is developing a new prototype scooter that runs on hydrogen. 
You must have heard of fuel cell vehicles like Toyota Mirai. Or other hydrogen-fueled concept cars, such as the Suzuki CrossCage and Honda's eponymous prototypes.
This is probably the first time a mainstream two-wheeler brand has attempted to do something like this. Yamaha has collaborated with Toyota to develop its V8 engine which is 100% hydrogen powered.
Read More: More Torque than a Ferrari? Verge hubless electric motorbike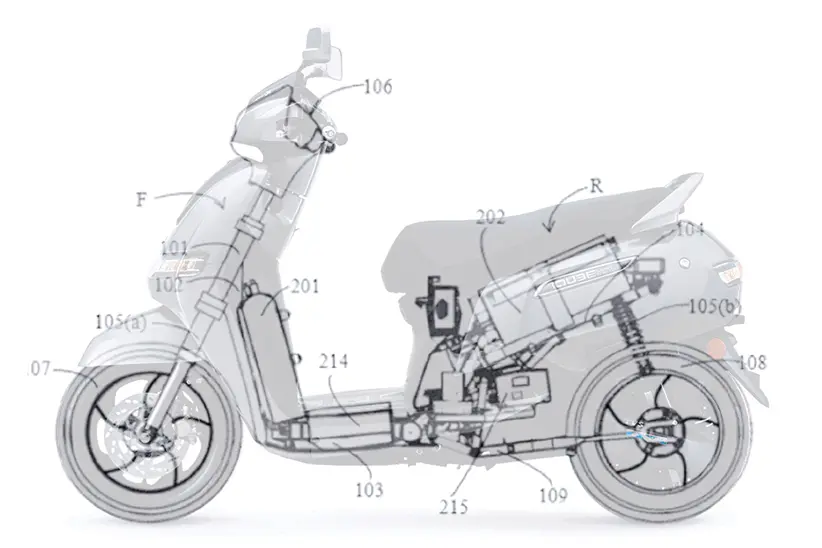 However, the concept of putting a hydrogen fuel cell in a small scooter and making it available to the public was unknown.
However, TVS implements this in the iQube scooter for ease of assembly and maintenance. Like the EV, the charging time is still getting shorter. Therefore, manufacturers are gradually experimenting with alternatives. Honda is also working on flex-fuel technology for budget vehicles.
TVS's patent doesn't reveal the details of the motor, but it is likely to be a hub-mounted unit, which produces the same 4.4kW power output as the current TVS iQube battery-powered electric scooter.
While the iQube can cover 60 miles before stopping for a 4.5-hour recharge, a fuel cell version can be refilled in seconds from a hydrogen filling station.